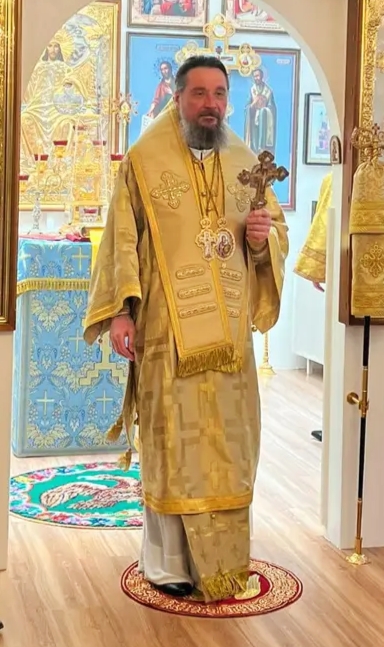 Most reverend archpastors, all-honorable fathers,
beloved brothers and sisters!
On this radiant day, I cordially greet all of you on the feast of the Nativity of Christ!
Today, people joyfully sing praises to the Lord, who for the sake of our salvation humbled Himself, became one of us, and thereby united all those who awaited His advent. In the present time the true unity of believers in Christ is especially important for each of us. The Lord asked His Father specifically for this unity, the entire fullness of the Church prays for it fervently, and the hearts of all who suffer from divisions, who love their neighbors and who want to be peacemakers and be called sons of God (Matt. 5, 9) are anguished. It is no coincidence that the word peace is so often found in the Gospel: the Saviour left His peace to the apostles, He met them with the greeting, peace be unto you, after the Resurrection – and it is not for nothing that this blessing sounds in our Church at every divine service.
What is required of us in the present difficult time, what contribution can we make to the establishment of peace and unity? Firstly, it is important not to give in to despondency and keep the strength of faith – the foundation without which it is impossible to build a life full of true meaning and spiritual joy. Secondly, it is necessary to devote your time not to endless reading and discussion of the news, escalating the situation, but to visit the temple of God and not lessen in prayer, working in good faith at the place of service where the Lord has set us. Thirdly, we need to perform deeds of mercy, treat our neighbors with patience and love, encourage the disheartened and support the weak, showing sympathy, benevolence and tenderness, in all of which may the Saviour who came into the world strengthen us.
Greeting you again and again on the feast of the Nativity of Christ, I wish all of you spiritual and bodily strength, peace and joy, prosperity and the generous help of the Merciful Lord, in Whom the whole visible and invisible world today spiritually rejoices.
+SERGIY
Metropolitan of Singapore and South-East Asia, Patriarchal Exarch of South-East Asia